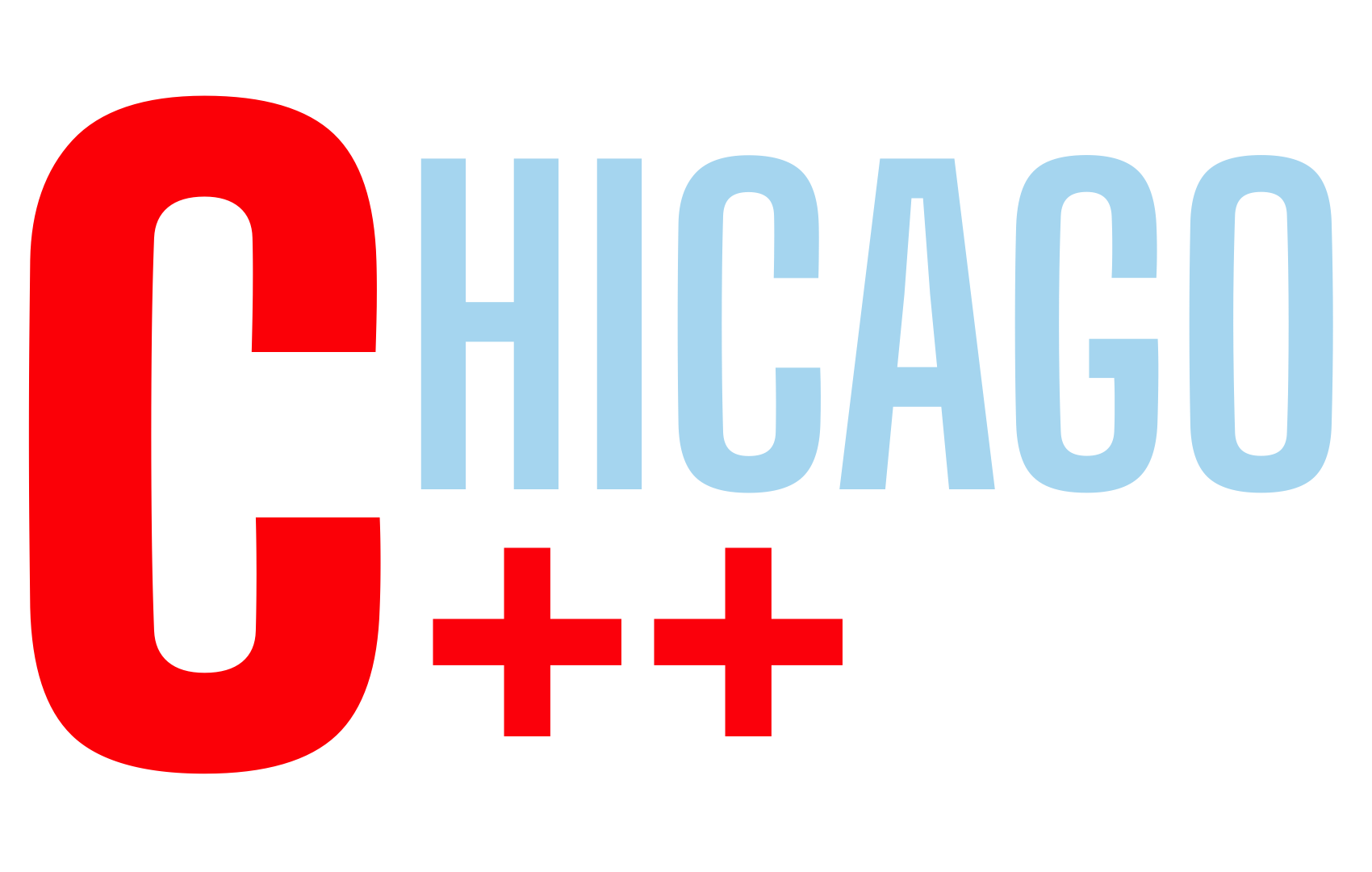 Welcome to the home of the Chicago C/C++ Users Group. We are dedicated to enriching and expanding the usage of C and C++ within the Chicago development community.
To see and register for upcoming events, please visit out Meetup page
Continue learning and networking by checkout out some other great organizations at our affiliates page
Missed an event? Want to revisit one? We have a YouTube channel with videos of our events!
Check us out on Twitter
Follow us on LinkedIn
See what's happening on Instagram:
News
1/25/2023: Join us for our first event of 2023! RSVP now! Next Tuesday, January 31st 2023, Barry Revzin will present: Defining Range Formatting Come hear about this developing feature from the man, the myth, the legend that is working to define it: the union of ranges and std::format()
8/24/2022: Announcing our next event! RSVP now! Ron Ryan will present, Poor Man's Introspection and Reflection in C++: Effective Pointer-to-Member Use Come learn about the mysterious pointer-to-member and how it can be utilized to great effect to provide simplified serialization in a reflection-less C++.
7/26/2022: We are hosting a panel discussion to recognize our interns and some of the professionals in Chicago who help college students to make a successful transition to post-college careers. Check out the details, here and RSVP now for in-person or virtual
6/13/2022:
Announcing our next event! RSVP now! Mike Spertus will be presenting: How to "OO" in C++ Chicago's own Mike Spertus is a world-class technologist and a fantastic presenter. His presentations are highly enjoyable and packed with deep insights. This is one you surely won't want to miss.
5/23/2022:
Our first hybrid event has been scheduled! RSVP now! Matt Godbolt will be presenting: C++'s Super Power
There's a lot of energy for meeting again in person after over 2 years!
Look for more information coming soon, as we experiment with expanding our outreach.
Events